Truck Detailing Toowoomba
Truck Detailing Toowoomba
Truck detailing Toowoomba is a great way to keep your truck looking its best. Our team of experienced professionals will clean your truck to perfection, leaving it looking like new. We also offer a full range of truck detailing services such as interior detailing, full truck details and ceramic coating paint protection. Contact us today to book an appointment!
Professional Truck Detailing Toowoomba Services
Get your truck's exterior and interior seen too with our mini detail service. Receive a specialised foam wash, complete vacuum and interior wipe.
Starting From – $200
This is the perfect service to have our experts' full time and attention spent on your truck's interior. Freshen up the inside of your truck.
Starting From – $250 
Our exterior detail is guaranteed to leave your truck shining. Have the outside of your vehicle looking its best and be the envy of your colleagues.
Starting From – $450
Have the inside and outside of your truck seen to with our in-depth full detailing service. No spot will be left untouched, leaving your entire truck in pristine condition.
Starting From – $700
roviding superior protection against the elements and environment. A ceramic coating is a highly protective, glossy, self-cleaning protectant layer. Ceramic coating paint protection is ideal for new and used tricks and is the best automotive paint protection available. Things such as bird droppings, insects, tree sap, air pollution, heat, and UV damage will no longer be a problem or concern to you.
Starting From – $2500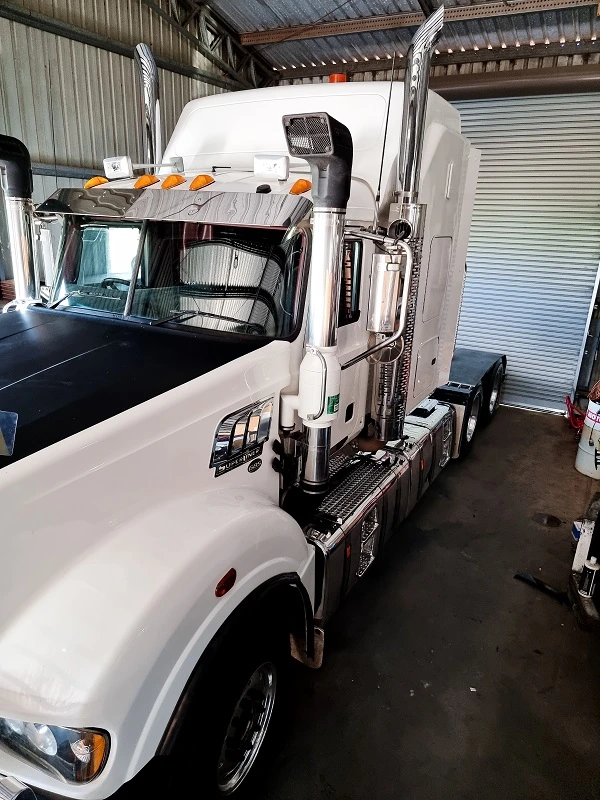 Toowoomba's Experts In Truck Detailing
Our experts will restore your truck to its former glory to shine like new. As the premier truck detailing business in Queensland, we understand how to detail trucks to get them back to a gleaming finish.
Don't See The Truck Detailing Toowoomba Service You're After?
We can customise a solution for you. 
Our technicians are among the most experienced car and truck detailing professionals you will find in the industry. Don't hesitate to give us a call or request a free quote today! Our well-mannered experts will gladly address any of your questions or concerns.
Get in Touch With Us Today
Get A Truck Detailing Toowoomba Quote Today!
Please fill out the form below, and one of our car detailing professionals will be in touch with you shortly!