Interior Car Detailing Toowoomba
Interior Detailing Toowoomba
Is the inside of your car a mess? Do you dream of your vehicle's interior being immaculate, smelling incredible, and it being a space you enjoy travelling in? We've all been there before. Whether your car's interior has been neglected or just needs a good freshen up, Car Detailing Toowoomba provides reliable mobile car detailing services to the Toowoomba region. With the benefit of our superior interior car detailing products, we'll have your vehicle looking new again.
Dog fur, sand, vomit? Don't stress; we've dealt with it all before and will have your vehicle back to the car you love in no time.
Interior Car Detail - From $250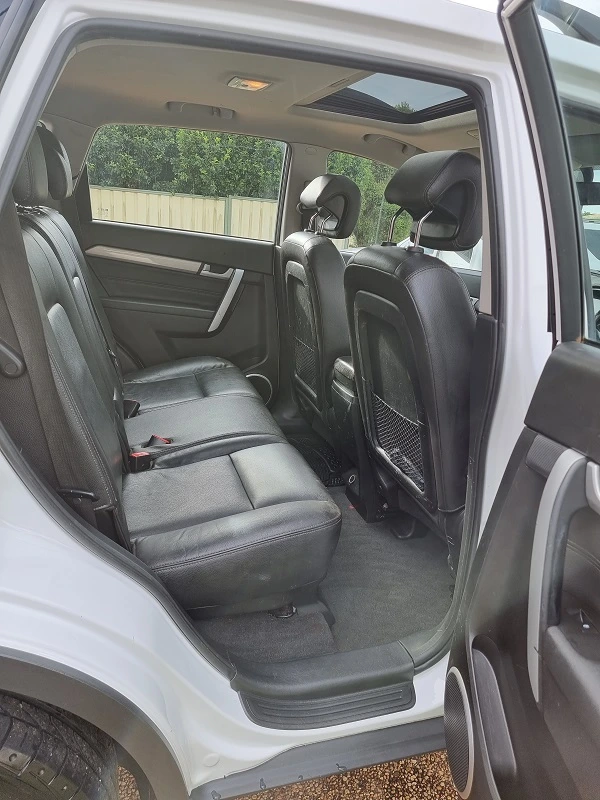 Our Interior Detailing Service
OVERVIEW OF OUR INTERIOR CAR DETAILING TOOWOOMBA SERVICES
If you want to preserve your vehicle's value, it is crucial to protect and maintain the inside of your car.
A clean and tidy car is just as important as a clean and tidy home. It should be a priority for everyone to have their vehicle professionally detailed. Even if you only want the inside of your car detailed, we offer an interior only service so that you can drive around in style. This will keep your interior looking newer for longer, which can save you money in the long run.
For a showroom-quality finish on your vehicle, choose one of our most popular car detailing Toowoomba services. Our interior detailing service can be customised to fit the needs of every car to ensure we provide you with only the best quality service. As a leading provider in the industry, we offer various detailing options that can be tailored to meet your needs.
Our interior car detailing Toowoomba services include –
Interior
Vacuum seats and carpets, including boot/cargo area
Clean all plastics, leathers and vinyl
Clean inside of windows
Door jams cleaned
Deodorise
Upgrade Options –
What Is Interior Car Detailing Toowoomba?
Are you looking for an affordable and convenient way to keep your car in pristine condition? Interior car detailing is the answer. Interior car detailing is a process that thoroughly cleans the interior fabric, leather, plastic, and vinyl surfaces inside your vehicle. It can even remove pesky pet hair from our seats! We offer various services and packages to suit any budget and car type.
A car's interior should be just as important as the exterior. Every day, the fabric and leather seats take on dirt, dust, and other irritants transferred from clothing or skin to form an accumulation of grime. It can take longer for the average person to clean this if left for too long. If you have children, you have probably experienced this firsthand.
Many people spend a significant amount of time and money on their car, whether it is a new or used purchase. Regular professional detailing will protect the vehicle's interior and keep it looking newer for longer. It will also make your car smell better with a clean, fresh odour. Another benefit of regular professional detailing is removing any stains from spills.
Our detailers are trained to understand how your car's interior surfaces react to various types of chemicals based on age or material. You can trust car detailing Toowoomba to deliver the best results every time.
Interior Detailing Toowoomba Benefits
Retain the Value of Your Vehicle
Cars are expensive, so it is essential to protect your investment by maintaining the condition of your vehicle. Taking good care of the interior will not only have the car look good for you, but it will also help the vehicle's resale value. Most people also won't keep a car for their entire life, so eventually, you will have to sell or trade it in.
Stain Removal & Prevention
Whether you have leather, vinyl, fabric, carpet or plastic surfaces inside your car, they all need regular attention to keep them looking their best. Professional detailing will help maintain the look of your interior so you can enjoy driving it for years to come. Getting an interior detail on a regular basis is key to maintaining a clean and beautiful car. It's the best way to stay on top of even the smallest stains, from bodily fluids or coffee spills. Regardless of how big or small the mess is, what you need is a professional who can clean up all those nasty stains and leave your car looking shiny and new again.
Keep Allergies At Bay
There are lots of contaminants and toxins in your vehicle may have a negative effect on your health and breathing. Having the interior of your car detailed can help minimize any allergies or other issues associated with poor air quality you may be experiencing.
Increase Road Safety
A little dirt on the outside of your car isn't something to be concerned about. However, if there is something obscuring your side mirrors, windshield or windows, then this can be a potential safety risk. Dirt and grime can make it difficult to see street signs and other drivers even blocking out crucial warnings like stoplights or pedestrians. It can also make driving at night particularly difficult.
Eliminate Odours
Every day we come into contact with odours that we would rather not smell. No matter how hard we try, sometimes the smells just won't go away. They might be caused by anything from pet odours to spilt milk, and it can seem impossible to get rid of them. Professional detailers have the expertise and knowledge on how to rid these smells for good and leave your car smelling fresh and clean.
Prevent Excess Wear & Tear
The interior of your car is subject to the effects of everyday usage, just like any other part of your vehicle. If the interior of your vehicle is not cleaned and maintained, the interior surfaces can display excessive wear and tear.
Don't See The Interior Car Detailing Service You're After?
We can customise a solution for you. 
Our team is among the best in the business when it comes to mobile car detailing. Our staff is friendly and eager to help you in any way they can. Feel free to give us a call or ask to schedule a free, no-obligation quote!
Get in Touch With Us Today
Get A Car Detailing Toowoomba Quote Today!
Please fill out the form below, and one of our car detailing professionals will be in touch with you shortly!